After having entered the cooperation with the Australian company Southern launch (read more), HOSTmi can report from another success. Only one week after, they started a cooperation with the Indian smallsat launcher Agnikul.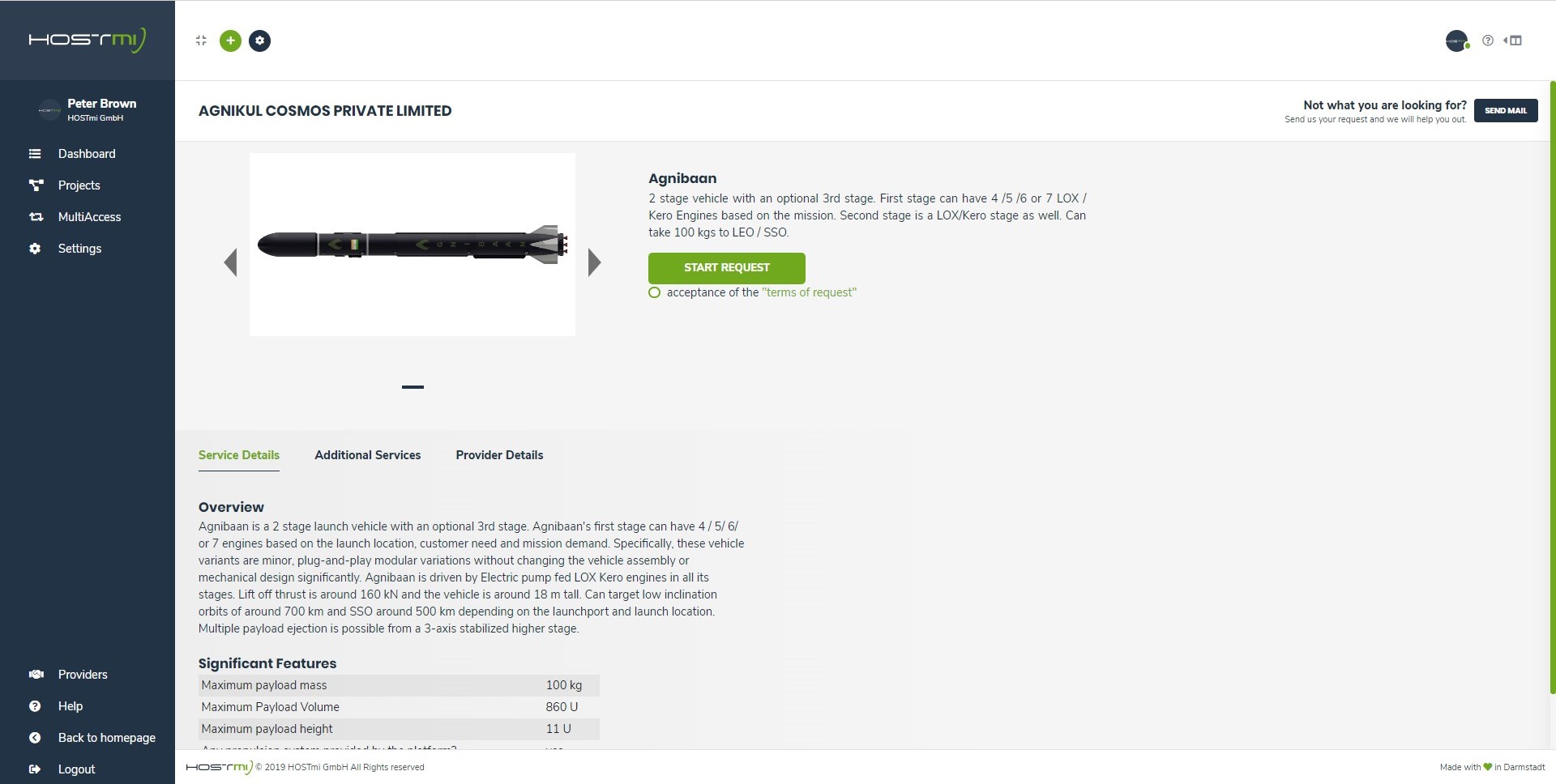 Vehicle of Agnikul on B2B platform of HOSTmi
HOSTmi
's goal is to reduce space mission costs with its solutions for optimized Inventory and Requirements Management, Central Administration and Matchmaking between space mission carriers and space payloads.
HOSTmi offers and uses its B2B platform technology to streamline the requirements management and matchmaking process between payloads and diverse categories of payload carriers (such as satellite platforms or launch vehicles). With Agnikul in their listing they can now offer even more flexibility of the offerings.
Agnikul
has launch capabilities up to 700km. The Indian company offers an innovative approach to launch flexibly from different locations around the world.
Agnikul builds launch vehicles that can take up to 100 kgs to Low Earth Orbits. Agnikul's mini launch vehicle - Agnibaan - is propelled by a single piece, 3d printed LOX/Kero engines. Agnibaan's design allows for launch access anywhere, anytime with a completely modular approach to configuring a launch vehicle.
This partnership shall continue to disclose the need for digital assistance solutions to aggregate, manage, and administer the diversified offerings and solutions in a targeted manner.