Glassface
is a
social media app that matches helpers and help seekers located in close vicinity
. By posting a "help story" you can either express a need of help or a help offer and thus find a match. Glassface provides real-time, accurate location of a help seeker, shows helpers the quickest route to get there and gives the possibility to both, award courage and being endorsed for helping.
During the corona crisis the usage of the app is free of charge
. This can be especially interesting for elderly people, persons under quarantine or someone at risk due to pre-medicated conditions.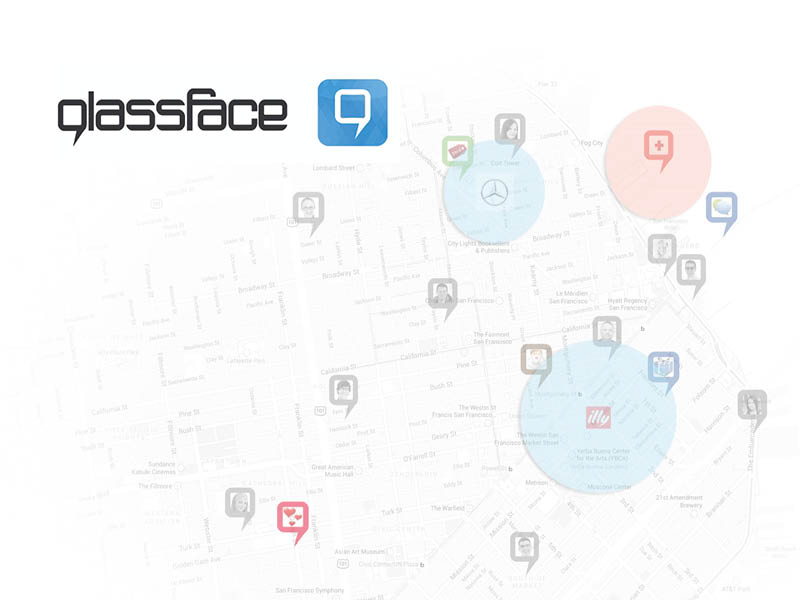 Help seekers can
ask other nearby Glassface users (helpers) to get groceries, since they are too old, sick or afraid to go outside
ask other nearby Glassface users to help them get urgent medication from pharmacies
find an helper for other urgent physical tasks in an everyday situation that they can't do themselves, i.e. fixing something.
Besides, medical service providers, such as medical practices can ask for medical supplies that are not available in the market anymore, such as sanitizer or face masks. It is possible that someone in close proximity has some extra supply.
Helpers can
share services amongst their neighbourhood, such as taking turns in buying groceries for other neighbours/families, so that only one person goes into a shop and reduces the risk of transmission
create neighbour groups and share local information and activities through the app
A unique feature of Glassface is that it allows endorsing helpers. The persons who show social courage, responsibility and engagement can receive virtual "halos" as feedback from the ones they helped. The more halos they collect the higher their ranking (starting as "Helper" and moving all the way up to "Saint").
Glassface can be downloaded in these stores:
Apple
Google Play
Most features are free of charge anyway, for others you must pay usually.
During the Corona lockdown however, the Glassface App shall be free of cost for all consumables and subscriptions.
Glassface entered the ESA BIC in Darmstadt in 2017. Thanks to modern space technology and the power of the crowd it contributes to more solidarity and social interaction in our society – not only but especially in times of crisis.